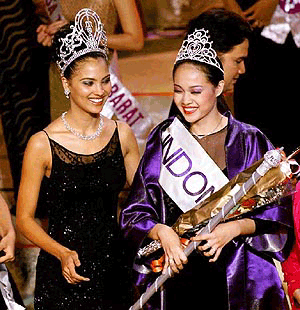 Some people said that they found a difficulty to get into the mIRC and some of them even did not know what is mIRC so we decided to change the Forum into a normal way, The MESSAGE BOARD!!!!

You can now Visit our new MISS INDONESIA (Unofficial) Message Board. The ARJUNA AWARD will be given normalyl however the system is different, if you want to be our MEMBER OF THE WEEK, please send us an email and tell us your name, country, the reason why do you love beauty pageants, some biodata about yourself and of course, who is your favourite winner or delegate for all the time.

Please be free to post your message and it will be approved frequently. The topic can be anything including the recent beauty competition going on. However, please consider the ethics of posting a message since the viewer comes from different countries, cultures, and values therefore it would be very nice if we think about them as well before we post our opinion.

HAPPY POSTING!!!




FAN OF THE WEEK
Every two weeks, there will be one Member who will be honoured as a 'FAN OF THE WEEK'. The recipient can be from any countries. Simply send us your email with the data below :

1. Your Name & Country.
2. Picture of yours.
3. Hobbies.
4. The reason why you love beauty pageant.
5. Tell us a bit about yourself.
6. And of course, your favourite delegate (it can be more than 1).

The FAN OF THE WEEK will receive the traditional honour from Indonesia, The ARJUNA AWARDS.
The Fan of the Week will be honoured by the first special award from this website and it's called :


THE ARJUNA AWARD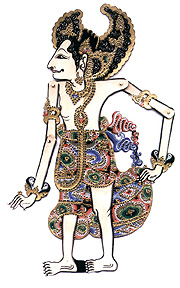 Arjuna is one of the most legendary puppet shadow called WAYANG in the history of Balinese and Javanese culture in Indonesia. It plays an important role in every occasion and he is a brave man with high integrity and disciplinary. He becomes the leader because of his charisma in leading and supporting the others. The FAN OF THE WEEK Winner will receive this Awards through the website and will be put his/her name into the special member list of Miss Indonesia (Unofficial).